4 quick things to know before start advertising & promotion
How Promotion Work Instantly
If competition is fierce or you're just looking to get some more eyes on your LISTINGS and PRODUCTS, consider promoting them.
Be a Wellness Motivator to
1. While logged in, go to your Listing Dashboard > My Listings.
2. Locate the Listing you wish to Promote and click the Promote icon.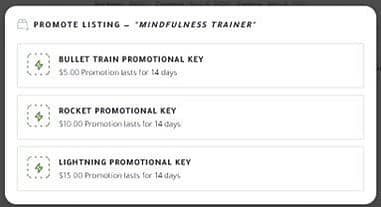 3. Select the desired Promotion package Complete the Checkout process.
There are 3 priority promotions to choose from
Bullet Train Promotion (Basic Priority)
Rocket Promotion (High Priority)
Lightning Promotion (Top Priority)
*Promotion prices change time to time.
4. Promoted Listings will first be ordered based on the promotion priority on a EXPLORE WELL page and other Well Pages.
One Click Product Promotion for Seller
Product Promotion (Mark feature)
While logged in, go to your Seller Dashboard > Product.
Find the product you wish to promote and click the START (featured) icon and It's all DONE!


 How many products you can promote,

It depends on your memberships plan,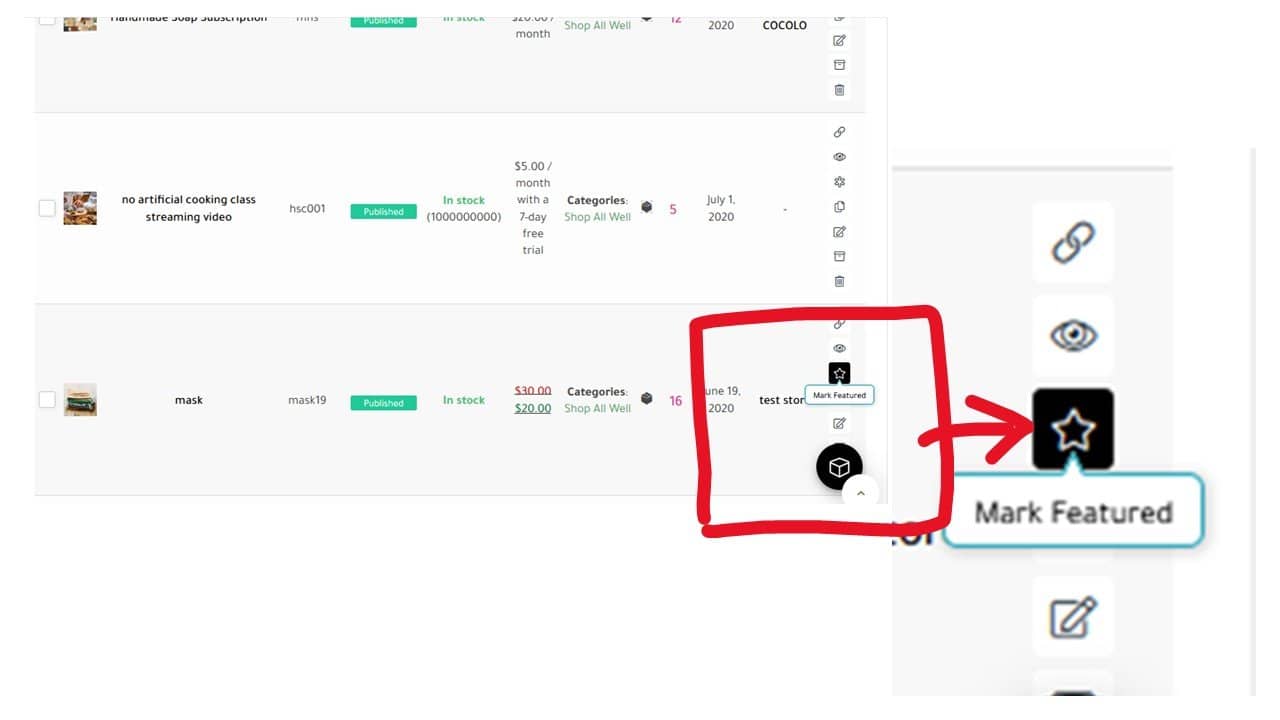 4. Mark Featured products will show on SHOP WELL pages.